Alan...
Alan Rickman... This man is oozing charisma all over... Haha... Sometimes for me, a guy can be attractive because he has charisma... And Alan Rickman is that kind of guy... For those people who have no idea who I am talking about, Alan Rickman is the guy that played Severus Snape in the Harry Potter movie series... Someof my friends are actually shocked or surprised that I actually like Alan... The reasons being he is old and Severus Snape is not attractive at all... ;o)
To justify, he is not that old... He is younger that Sean Connery (A lot of women are fans of Sean)... I never did say Severus Snape is attractive... I mean Alan Rickman HAS charisma, NOT Severus Snape has charisma... A lot of my friends have not seen much of his other movies so they can't really pass judgement... I have personally seen 1 play, 1 MTV and 9 movies that he has been in, so I know he has charisma... A guy don't have to be young to be charismatic and that is no age limit to a person being your idol right?? And he has got a great voice... ;o)
I admit that in Harry Potter series, the character Snape is not very likeable... But not all teachers are likeable... You have to have a not so popular teacher to make the other teachers seem nice right?? Haha... The author of Harry Potter series, JK Rowling, is a fan of Alan too... Heehee... And even though I might not like the character Snape, a lot of women actually like Snape and there are webpages dedicated to Snape... ;oP
Some of my Secondary 3 classmates may not know, but we have actually all seen him act when we are in Sec 3... He played Tybalt in the Romeo and Juliet play we often watch on CD-ROM (this play is the 1978 version, not the Leonard version)... Those who were in the same year as I am and took English Literature for Sec 3 will know what I mean... ;o)
Alan was Han Gruber, the villian in Die Hard(1988)... He was the evil but funny Sheriff of Nottingham in Robin Hood: Prince of Thieves(1991)... He was the devoted Colonel Christopher Brandon in Sense and Sensibility(1995)... The scene where he heard Marianne Dashwood (Kate Winslet) singing and playing the piano, then walks into the room and saw her for the first time, was just unforgettable... The entranced look he has on him... Wow... ;o)
He was Metraton in Dogma(1999), a Seraphim, the highest choir of angel, and the voice of God... He sure was funny... I've never seen an angel more groucy than him... Even though Matt Damon and Ben Affleck are also in the show as angels being cast out of the gates of Heaven, Alan made Metatron somewhat down-to-earth... (Dogma is really funny and sure have a lot of eye candies in it... Heehee...) ;oP
He's Phil Allen the hair stylist in Blow Dry and I really like the look he has on his face when he succeeded in thwarting the efforts of his cheating rival in the competition... The thing I don't get about this show is why did they cast Josh Hartnett as Phil's son, Brian... Not that I have anything against Josh, he's cute, but I don't think Josh and Alan looked like father and son at all... Not even behaviour wise... ;oP
Alan was Harry in Love Actually(2003)... He was quite charismatic in it and looked really helpless when Mia tries to seduce him... ;oP
Photos of Alan Rickman... ;o)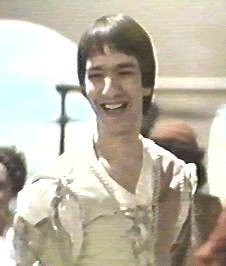 Alan as Tybalt in Romeo and Juliet...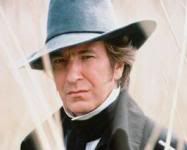 Alan as Col. Christopher Brandon in Sense and Sensibility (I think)...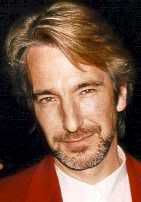 Photo of Alan with beard...
Alan Rickman's birth name is Alan Sidney Patrick Rickman... He was born on 21 February 1946... He is 1.85m (6' 1") tall... He studied graphics design before becoming an actor... He was made Vice-Chairman of the Royal Academy of Dramatic Art (RADA) in 2003... He is romantically linked to politician Rima Horton and has been living with her since 1977... ;o)